KKNX AM 840 & FM 105.1
Eugene Classic Hits Radio
KKNX AM 840 & FM 105.1 is the best choice for early classic rock in Eugene, Oregon, with a particular interest in the Top 40 radio formats of the 50's, 60's, & 70's. 
If you are visiting us for the first time, you will be able to find information about news and local events in the Radio84 broadcast area. You will also find health information, weather, links to road conditions in the northwest, local sports, and more!
Tune into KKNX to listen to great classic rock & roll all day, all night!
Your Classic Hits Experts
Dan Mullin
6:00am – 9:00am
Wake up to Dan's Music history, Traffic Reports, & Kollege of Knowledge.
Jay Coffee
9:00am – 12:00 noon
Jay has an extensive broadcast background and loves to make radio fun for listeners.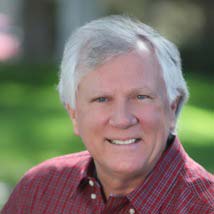 John Summers
12:00 noon – 3:00pm
A Radio Veteran and Musician. Listen for John's 3 of a Kind Monday – Friday.
John Mielke
3:00pm – 6:00pm
Music history, trivia, and interviews, from a lifetime of experience. Traffic reports.
MORNING • DAY • NIGHT
Live 24 Hours a Day
John Mielke
They call him "The Professor" or "The Voice". No one has more facts, figures and rumors about the music and the people that made the music, than John. John gives you the stories behind the music. Delivered in an entertaining style he has developed from over 40 years in small (Medford, OR), medium (Ventura, CA) and large (Los Angeles, CA) markets, he gives radio broadcasting a richness and personal style that only he can deliver.